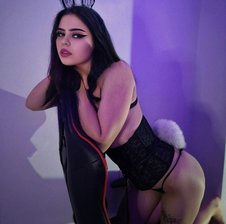 Nafretiti
Zaprati
Obavesti kada je online
21, Vaga, Египет, Александрия
Poslednje prijavljivanje:
17.6.23. 21.31.45
Galerije zaštićene lozinkom Passion
4

Fotografije
4 photos Shall we play?
9

Fotografije
9 photos
Važni detalji o
Nafretiti
| | |
| --- | --- |
| Pol | Žensko |
| Zanimaju me | Muškarci |
| Godine | 21 |
| Visina | [160cm - 170cm] |
| Težina | [55 - 60 kg] |
| Kosa | Riđokosa |
| Oči | Braon |
| Etnička pripadnost | Bela/Kavkasko |
| Jezici | Engleski |
| Rodni grad | Александрия |
| Stidne dlake | Ošišana |
| Grudi | Srednji |
| Dupe | Srednji |
When it comes to cam websites, many people are looking for partners who can help fulfill their fantasies. For me, that partner is an experienced man. There`s just something so attractive about a man who knows exactly what he`s doing and isn`t afraid to show it off. One of the biggest turn-ons for
Greetings to all on the page of Iva, my little biography. My name is Iva and I am 21 years old. I was born and raised in the beautiful country of Egypt. tarting from the school bench, I loved to dance and move to the rhythm of the music. Today I can proudly say that I am a professional go-go dancer. My energy and ease of movement leave an unforgettable impression on people who see my performances.
Apart from dancing, I am also very fond of yoga. Yoga is not just a sport, it's a way of life. Yoga practices help me keep my body in shape and my mind in harmony.My passion for dance and yoga led me to a webcam site. I believe that beauty should be not only external, but also internal, and our emotions and feelings should also find their place in the world. I am ready to share my talent and skill with those who are ready to immerse themselves in the world of dance and yoga with me. Welcome!
Offensive and disrespectful communication of members
Šta sve radim na veb-kameri:
Amaterski klipovi od Nafretiti
My dance for my followers
1:06
Pregledi

11
KUPI 150 žetona